Autoblow 2 XT Automatic Blowjob Machine Blowjob Robot Size A The Tightest Sleeve
The Autoblow 2 XT is the ultimate in blowjob experience, new and improved for an extra tight feeling.

You will earn 1145 Points for purchasing this product.
Need assistance with your purchase?
Call 1800 666 069 and quote 143628
The Autoblow 2 XT
The Amazing Powered Blowjob Machine!
What has two thumbs and loves blowjobs? You, obviously. With the new and improved Autoblow 2+ XT, you'll soon experience the sex toy for men that set the standard in realistic solo experiences. This updated version of this revolutionary blowjob machine, launched in August 2018, includes a re-engineered 5-arm penis gripper that is 50% tighter, helping you to enjoy better, bigger orgasms. Give your arm a rest and allow the Autoblow to work a load or two out - automatically. The sleeve pops out in a second for easy cleaning. You'll need a water-based lubricant, plus you might want to use a toy cleaner to make sure your sleeve is squeaky clean after washing it. Unlike other masturbators, cleaning up after the fun is finished with the Autoblow, is simple.
New A size sleeve for the tightest fit
Features:
NEW: Now with 5 individually spring loaded bead rows gripping the sleeve!
Unmatched stroking action feels like real oral sex
All-Metal Industrial Motor construction rated for over 500 hours of operation! Thats like, 3,000 blow-jobs!
AC 240v Powered – No batteries, no letdowns, optimal power to the motor.
Available bundled with A,B or C sized sleeves to fit differing Girth of penis (all are the same length).
A Sleeve is tightest, B Sleeve is tighter, C Sleeve is tight.
Replaceable and interchangeable sleeves for size & simulation:
Not just oral mouth, vaginal sleeves are available too and anal are coming soon.
Easy removal for easy cleaning.
Variable stroke speed from a simple dial.
6 Inches (15cm) of Stroke travel – the whole length of the sleeve!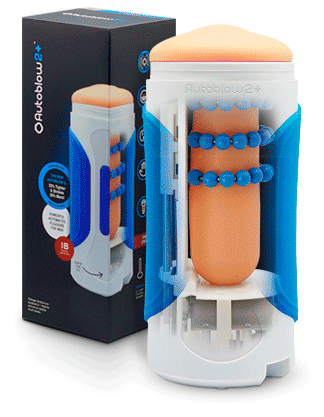 Whats New in the Autoblow 2XT?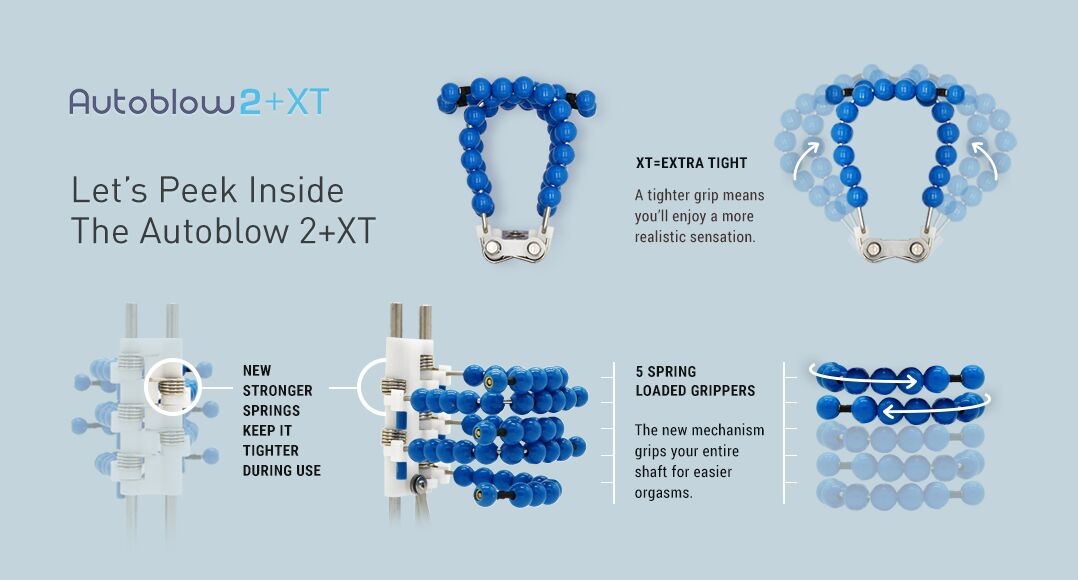 Autoblow Sleeve Sizing Explained
We found other products you might like!