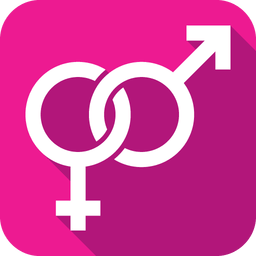 The Best Sex Toys for Couples
Have a hot date? Are you planning a sensual surprise for your significant other? Or maybe you just want to spice up the night with something interesting and adventurous! Check out some of Australia's hottest and kinkiest Couples Sex Toys & Accessories!
Choose From Our Popular range of Sex Toys For Couples
Couple's toys are an excellent way to expand your sexual repertoire and experiment in the bedroom. Indeed, partner sex toys are a sure-fire technique to provide different sorts of stimulation so that you and your spouse can enjoy closeness in a novel and exciting way. Be Daring provides a variety of dynamic couples' sex toys online.We have some of the hottest Couples Sex Toys on the market, such as vibrating cock rings, double dongs, strap-ons, vibrators, oils, BDSM, fetish, and more! Why shop somewhere else?
Are there toys for couples we should try?
Picking out the perfect vibrator, sex swing or dildo is a great way to build trust, strengthen intimacy and add excitement to your romance. While many of the finest sex toys for women and sex toys for men are intended for masturbation, the best sex toys for couples are intended for the pleasure of two people. Some provide a modest nudge in the direction of orgasm, while others deliver a more intense experience. Some of them are actually rather stylish, thanks to the pioneering, and trend-savvy retailers behind them (think: Satisfyer and LELO). A wearable vibrator, for example, can be used during intercourse. It is worn internally by women while having sex and contains LELO's patented SenseMotionTM technology, which lets users control feelings during lovemaking with remote motions. It's constructed of soft, flexible silicone, and it provides a terrific choice for adventurous bedroom play - a more gratifying feeling for her and more intensity for him making it the ultimate sex toy for couples who want to enjoy stronger climaxes. There are also remote-control vibrators that are ideal for long-distance lovers, as well as a cock ring that practically supercharges your entire penetrative experience. Oh, and don't forget Lelo's Tor 2 - which can be strapped onto a dildo or slid over a penis . Wearable toys, blindfolds, BDSM kits, nipple stimulators, knicker vibrators, and finger vibrators are among the sex toys for couples available. Those toys require two people to tango.
What are the best-selling couple's sex toys in Australia?
It can be intimidating to introduce Sex Toys into the bedroom. The sheer number of alternatives available can be overwhelming. That's why we've compiled a list of our finest: Lelo Ora 3 Clitoral Stimulator- For women who will settle for nothing less than award-winning oral sex, ORA™ 3 allows you to melt into a moment of genuine bliss. PreMotion™ Technology uses a more firm and precise nub rotating motion, for 25% faster real-feeling oral stimulation.
The pleasure nub rotates and vibrates, like a tongue, but better. The world's most intuitive oral sex simulator offers the sensation of oral sex that will have you coming back time and time again. PULSE III Duo Remote Control Vibrating Male Masturbator- The Pulse III Duo is the latest version of the innovative and unique Pulse Masturbators for men and couples. This inspired toy has been designed specifically to help men who suffer from issues with erection and mobility, allowing you to not only enjoy sexual pleasure and intimacy with your partner but also allow for climax and ejaculation, without being erect! Couple Up Rechargeable U-Shaped Vibrator with Remote- Designed to be worn internally while having sex. Made with the female shape in mind from body-safe silicone. Smooth and silky, the Couple Up Rechargeable U-Shaped Vibrator with Remote is fully waterproof and gives you 90 minutes of playtime on 1 charge Small, discreet, and flexible for all body shapes in beautiful Ruby Red. The unique oscillating tab stimulates the frenulum and helps achieve happy endings that may have been elusive for many reasons including both physical and medical. Still not sure which couple's sex toys are best for you? Check out Spicing Up Your Sex Life with Couples Toys 
I want to surprise my partner with a sex toy. What sex toy should I buy?
While it might spoil the surprise, shopping together is fun, intimate, and a huge turn-on. Want it to be a surprise? Check our blog about Hands-Free Fun: A Look at the Newest Remote-Controlled Male Sex Toys and Top 10 Most Popular Female Sex Toys in 2023
How can I keep our sex toys clean?
Use reliable sex toy cleansers to clean and preserve your sex toys. If you're sharing or engaging in anal and vaginal play, anti-bacterial cleansers will maintain your items safe for your body. Sprinkle some restorative powder on your masturbator to restore skin-realistic suppleness. For always-safe and-fresh sex toys, look through our range of cleansers.