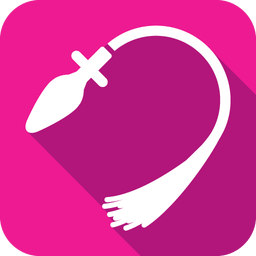 Fetish Toys
Pony Play (PP) is a specific form of BDSM fantasy role play that incorporates Dominant and submissive roles as well as clothing, items and props to cater to the roles of pony and trainer/rider/groomer.
In the simplest of terms the submissive player takes on the role of the pony including, but not necessarily limited to, wearing bridles, butt plugs with beautiful long pony tails attached, saddles, dressage plumes (feathers), hooved shoes, leather or PVC/latex pony masks and other pony-esque paraphernalia.
The three most common forms of ponies are:
Cart ponies - Riding ponies - Show ponies
According to some historians Aristotle was a keen pony and enjoyed being ridden, and in some circles the play is actually referred to as "The Aristotlean Perversion". It's also been depicted in art that dates back to 2000BC and has been written about in many ancient texts.
So if you're curious and interested in the play, there are many different websites, books, and internet groups that can help you start your journey, and at BeDaring we have started our pony collection with some fabulous pony tail plugs, well-crafted whips and crops, and other items for your enjoyment! Come in and see us, or check us out online today, and start your journey into the stables of fun!
Back to Online Sex Shop