The Cowgirl Premium Sex Machine
Special Price
$1,999.00
Regular Price
$2,999.00
Ride The World's #1 Award-Winning Saddle Style Sex Machine Today!
Orgasmic bliss awaits those who dare to take the ride of their lives! Soft, supple, luxurious, and accessible for all, the Cowgirl Riding Sex Machine is the ultimate indulgence when it comes to simulated sex.

You will earn 9995 Points for purchasing this product.
Need assistance with your purchase?
Call 1800 666 069 and quote 142482
Using state-of-the-art technology and high-quality materials this incredible machine delivers superior satisfaction and unprecedented pleasure at the simple touch of a button. The handcrafted saddle and premium silicone attachments match comfort and style with erotic elegance to bring you the most orgasmic ride you'll ever experience!
Yeehaw!
Cowgirl Sex Machine
A luxurious, sophisticated, and an aesthetically pleasing sex machine, The Cowgirl is hand-crafted from premium vegan leather, and is thoughtfully designed to provide ultimate comfort. Unique to other sex machines, with its saddle seat design, the Cowgirl will indulge your wildest passions with otherworldly vibrations and rotations.
Unleash a Power Like No Other!
Pleasure-focused The Cowgirl features a 360-degree swivel rotation for penetration, and unlike any other sex machine on the market, this premium sex machine transmits 1200 RPM of ultra-strong vibrations. With great power comes great responsibility, hence The Cowgirl has a selection of settings, with 6 altering patterns of vibrations and variable speeds of vibration for you to choose from.
Two Interchangeable Premium Silicone Attachments for Your Riding Pleasure!
Variety is the spice of life and The Cowgirl wants you to have it all. Featuring, one attachment for purely mind-blowing external pleasure, and another for intense blended G-Spot or P-Spot stimulation. This sex machine is made from completely body-safe materials and is able to safely accommodate bodies up to 180kg, The Cowgirl is suitable to accommodate every sexual desire, for any body type!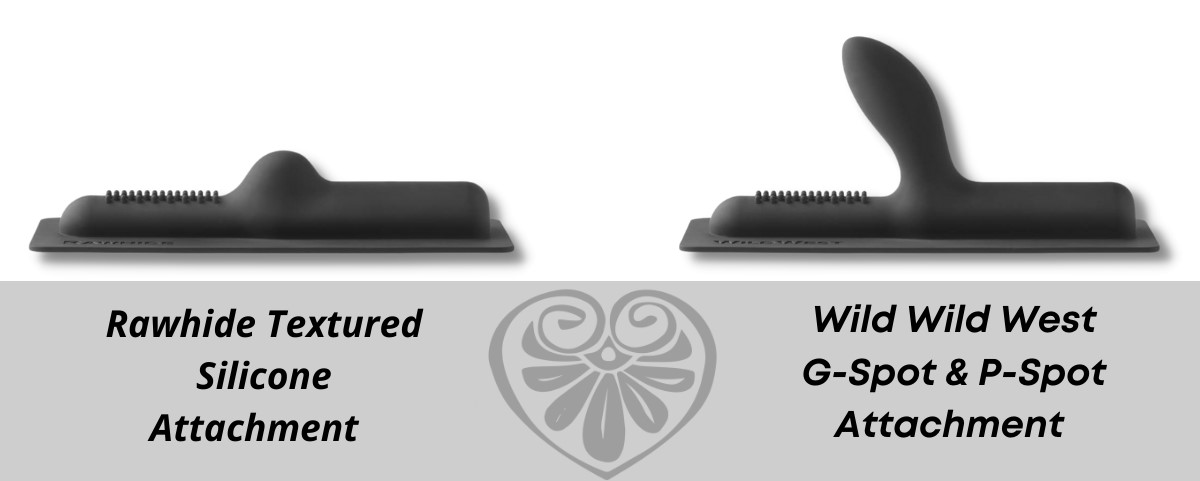 Whether you just want to bump and grind on the Rawhide attachment, or take it all in for the ride of your life with the Wild West attachment, you will find yourself immersed in luxurious decadence and orgasmic bliss with every moment you spend on the Cowgirl.
Control Your Cowgirl via a Connected Controller or Smart Phone App!
Share the experience with a sexual partner, or indulge in hands-free fun, by using the wired 3m length wired remote, for even more convenience use the app to control your Cowgirl from anywhere in the world! Enjoy Sex-Tech Enhanced Long-Distance Play where you are able to connect to a partners device, or share the controls remotely. The Cowgirl's long-distance remote connection feature takes intimacy beyond the screen infront of you!
Plug-In and Play with No Assembly Required!
With no delay to your pleasure, the Cowgirl is powered by a direct power supply (DC 24V) and comes with a universal adapter that works from anywhere in the world. For your peace of mind, Be Daring the Adult Shop also offer a 12-month manufacturers warranty on any Cowgirl purchase.
#1 World-wide Award-Winning Sex Machine Features:
Ultra-powerful vibrations & 360-degree swivel rotation
Handcrafted saddle is made of luxurious, easy to clean vegan leather
Easy grip handles and silicone non-slip base gives you control and safety no matter how wild the ride
Interchangeable premium silicone attachments for external and internal stimulation
Connected controller or a smart phone app allows you to share the experience or indulge handsfree
Independent controls, six different functions, plus a 360 degrees rotation swivel with variable speeds
Made for everyone, it can accommodate bodies up to 181kgs (400lbs)
No assembly required
12-month Manufacturer's Warranty for peace of mind
Universal adapters work anywhere in the world
Who Can Use The Cowgirl?
The best part of The Cowgirl is that absolutely anyone can use it!
People who crave true power and pleasure
The sexually adventurous!
People in long-distance relationships
People with mobility difficulties
Couples who want assistance in experiment with different sexual positions
People who want to host the sex parties EVERYONE will be envious of!
Perfect to use alone, with a partner, or in a group!
How To Assemble and Use the Cowgirl Premium Sex Machine:

What's in The Box: 
The Cowgirl Premium Riding Sex Machine
2 x Silicone Attachments
Corded LED Remote
Global Adapter
User Manual
Specifications:
Length: 42.5cm (16.7")
Width: 34cm (13.4")
Height: 27.7cm (10.9")
Weight:Just Machine -11.1 kilos (24.5lbs) With Attachments – 12.9 kilos (28.4lbs)
Materials: PU Vegan Leather, Silicone, Steel, ABS, Aluminium
Power Supply: DC 240V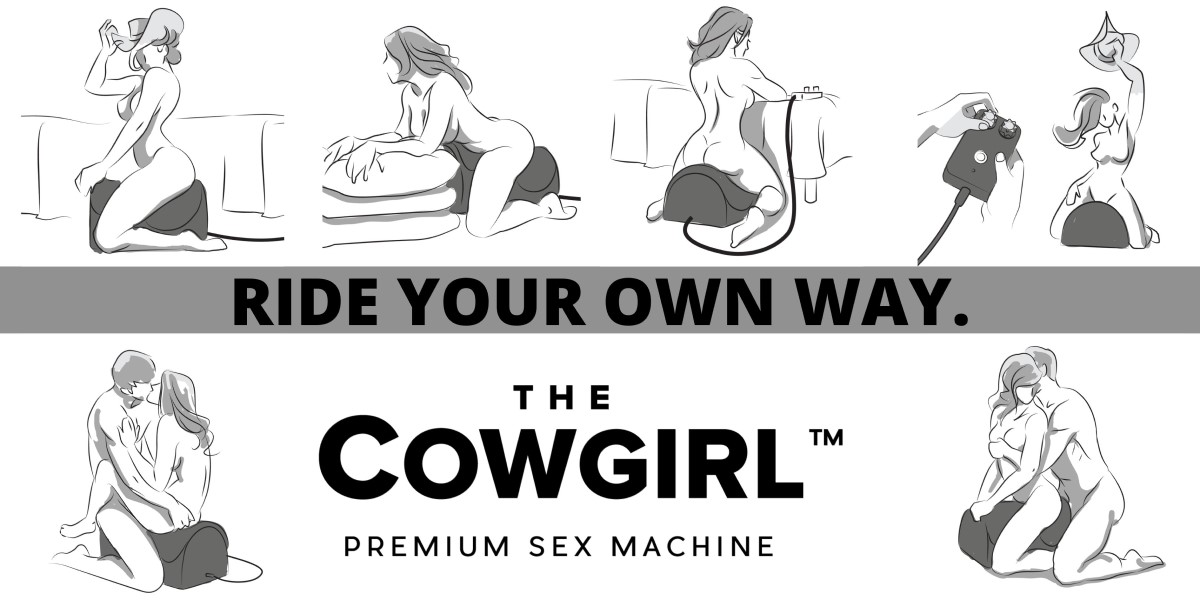 We found other products you might like!