Ferri By Lovense Powerful Magnetic Panty Vibrator
Ferri Tiny, Versatile & Powerful Magnetic Panty Vibrator
Small. Discreet. Comfortable.

You will earn 1145 Points for purchasing this product.
Need assistance with your purchase?
Call 1800 666 069 and quote 144491
Small. Discreet. Comfortable.
Ferri's size allows you to be spontaneous: slip it into your purse so you can have it close in case you are in the mood for some unplanned public play! Or … slip it into your panties and use it to wake you up. It's small enough to feel nothing when it's OFF, but its power will always bring the big O!
Not only discreet, Ferri is curved in a way that it can be used with any type of panty and will feel comfortable for teasing, public games, or heated sessions at home.
Designed for public play. Suitable for any location - Non-insertable, wearable toy that STAYS PUT! Perfectly shaped for comfortable wear. Whisper-quiet: the highest sound level is 43dB. Smallest of all Lovense Toys! Extra-Strong Magnetic Cap
Secure magnetic cap ensures the toy stays put during use and stimulates your clitoris while you walk, sit, dance or lie down. A great choice for teasing or full-blown orgasms no matter what setting you find yourself in!
Latest Bluetooth Technology - One of the best control ranges out of all wearable Bluetooth vibrators!



Lovense App Controlled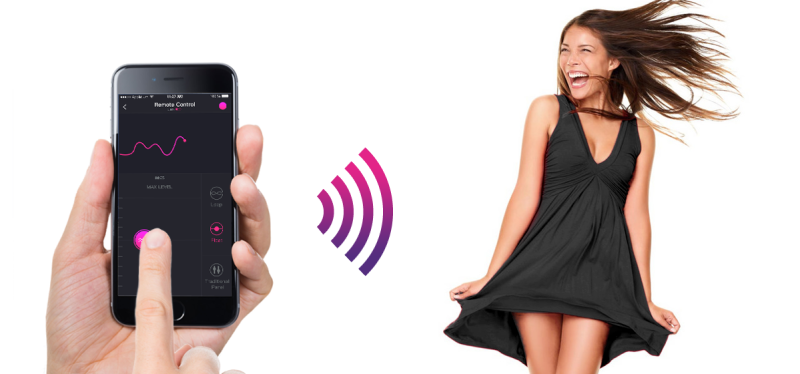 Supported by Multiple Platforms and Compatible With:
iPhone/iPad Air/iPad Mini/iPod Touch iOS 10.0 and later
Android 4.3 and later (with Bluetooth 4.0 enabled)
Mac (with Bluetooth 4.0 enabled)
Windows PC (needs a Lovense USB Bluetooth Adapter to connect)
Lovense App Vibration Control Opens Up a World of Possibilities!
Lovense smartphone app has features for everyone from Close-Range Control to Long-Distance Control, sound level control and Unlimited vibration Patterns and set to your own levels. Easily sync to music and drive your own beat.
Ferri can be used for close range-control by syncing it with your phone.
A CAM GIRL FAVOURITE and preferred by models on Chaturbate, Live Jasmin, MyFreeCams, BongaCams and more; easy split-camming set up with custom settings and interactive private shows; get more tips and let loyal fans control and bring you to climax
Features:
Magnetic cap
Quiet/discreet
Satisfying design
Adjustable levels
Easy long-distance use
Powerful
Specifications:
3-3.5 Hours of Continuous Use
Body-Safe Materials
IPX7 Waterproof
Wireless
USB Rechargeable
1-Year Warranty
What's in the Box:
Bluetooth® Remote-Controlled Panty Vibrator
USB Charging Cable
User Manual
Quick Setup Guide
Storage Bag
Extra Magnetic Cap
All New Exciting Virtual Reality App for Your Lovense Experience
3DXChat Virtual Sex Game – Lovense Virtual Pleasure Made Easy
ABOUT 3DXChat
3DXChat is the web's newest downloadable interactive game strictly made for adults who want to connect and feel a unique sensual experience in the virtual 3D world of gaming. Looking for hot 3D virtual sex with a real partner? Chat, date and enjoy lifelike 3D sex. Enter the world where all your secret desires come true, where you can be anyone and where you can do anything you want. https://3dxchat.com/

3DXChat is a 3D virtual universe that includes many worlds. Players can travel between worlds and interact with each other by controlling fully customized avatars. Avatars can communicate with each other, dance, create and join communities, make friends, get married, and, of course, make love. The game includes more than 500 sex positions - from single masturbation to hot threesomes in any gender combinations. Because the toys are fully synchronized (in real-time) with in-game sex animations, players who pair their Lovense toy with the game can enjoy an exciting new level of immersion.

SUPER EASY TO CONNECT

In order to use Lovense toy in 3DXChat, user will just need to follow this 3-step guide:
1. Connect the toy to Lovense Remote app using the phone or a tablet
2. Scan the QR code on the game screen using Lovense Remote app
3. Jump into a 3D Universe!
We found other products you might like!